THIS ABSOLUTELY HAPPENS DAILY NOW
Byron Lee Williams was unarmed and died less than an hour after con­tact with police.
Byron Lee Williams was on rid­ing his bicy­cle in Las Vegas, Nevada when he was stopped by police. Less than an hour lat­er, he was dead and his fam­i­ly is now speak­ing out.
On Sept. 5, around 6 a.m., Williams was rid­ing his bike that alleged­ly didn't have a safe­ty light. According to KTNV, when two offi­cers, Benjamin Vazquez, 27, and Officer Patrick Campbell, 28, tried to stop him, he took off and even­tu­al­ly began run­ning on foot.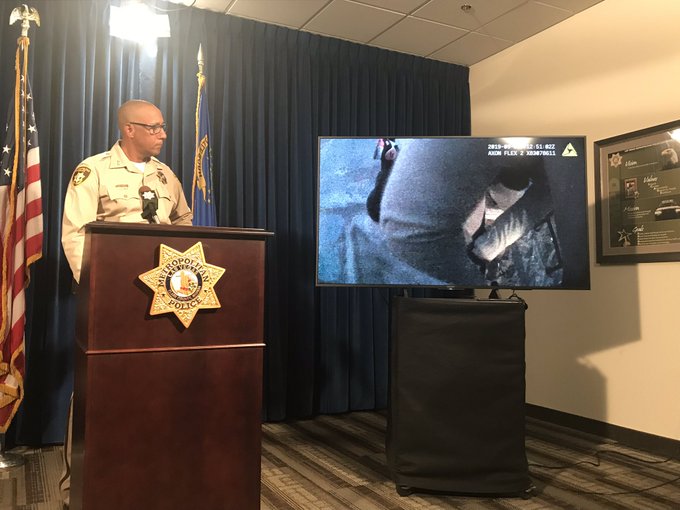 The offi­cers caught up to him and told Williams to get on the ground. While being cuffed, Williams told the offi­cers he couldn't breathe. The Las Vegas Sun reports an offi­cer was heard telling him: "Yeah, because you're tired of (exple­tive) run­ning."
Williams was alleged­ly strad­dled by one of the offi­cers, who had his knee pinned against Williams. "Pressure on your butt, that's all," said one of the offi­cers. Williams con­tin­ues to com­plain about not being able to breathe.
"As they were tak­ing him to the patrol car, Williams appeared to pass out. Officers called for assis­tance and the Las Vegas fire depart­ment arrived sev­er­al min­utes lat­er," KTNV reports. The 50-year-old lat­er died in hos­pi­tal. Williams was armed and the police claim he had drugs in his pos­ses­sion as well.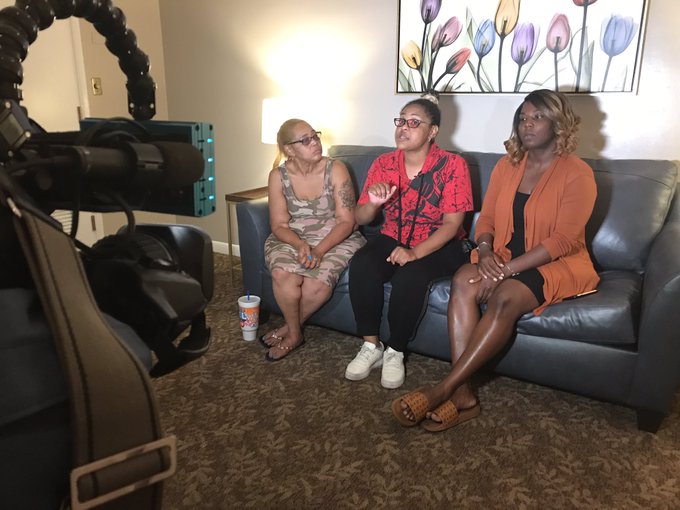 The fam­i­ly is say­ing the death was unjus­ti­fied. At a press con­fer­ence, his daugh­ter said, "Byron Lee Williams did have peo­ple who cared about him." His niece also added, "He was loved, he was a changed man, it needs to be known that he changed his lifestyle." At the press con­fer­ence, where body cam footage was showed, Asst. Sheriff Hank decid­ed to focus on Williams' "exten­sive crim­i­nal his­to­ry." He also claimed he had "abscond­ed from elec­tron­ic mon­i­tor­ing and police were look­ing for him."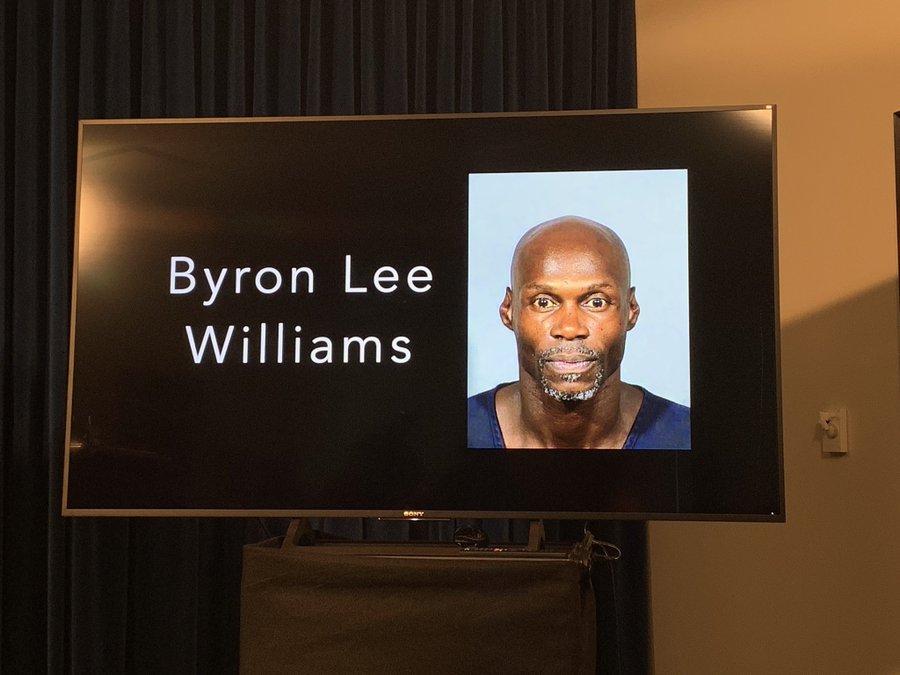 Jeffrey E. Thompkins, who is iden­ti­fied as Williams' step­son, claimed the footage the fam­i­ly saw was "doc­tored" and "that up to 40 min­utes had elapsed between the traf­fic stop and images that he said showed his step­fa­ther life­less on the con­crete, mean­ing that he didn't die on the way to the hos­pi­tal, as the fam­i­ly was told." The offi­cers were placed on rou­tine leave as the fam­i­ly is ask­ing for the inves­ti­ga­tion to con­tin­ue. See the press con­fer­ence below: